Stability
Global online financial markets are becoming increasingly competitive. In such an environment, online trading systems and strategies are only as good as the infrastructure upon which they execute.
Land-FX has well known industry partners as Equinix, Amazon, RousTech and PrimeXM.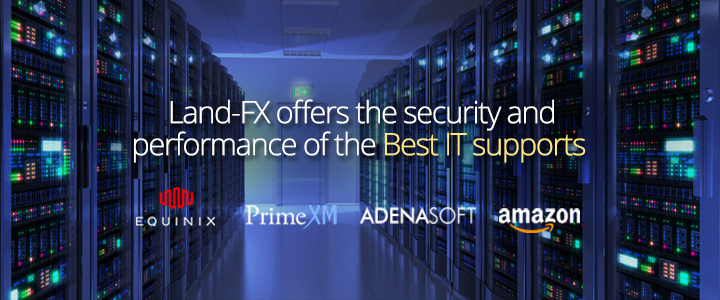 Speed
Time means money and latency is always an issue that affects many trading strategies and can negatively influence clients trading profits. Even with the best facilities at your home or office, accurate, fast and reliable order execution is reliant on the broker technology used to execute your orders. Having well known partners as Equinix Financial , PrimeXM or RousTech, Land-FX clients can forget about latency issues.We have worked hard to find the best solutions for our clients and the results are now seen in more accurate fills, faster order execution and a higher level of client satisfaction. Land-FX is also directly connected to the global servers - ensuring wherever in the globe you are trading from, your orders are transmitted at the fastest possible speed.